Receipt Tracking
Effortlessly track receipts with
photos, amounts, location, and more!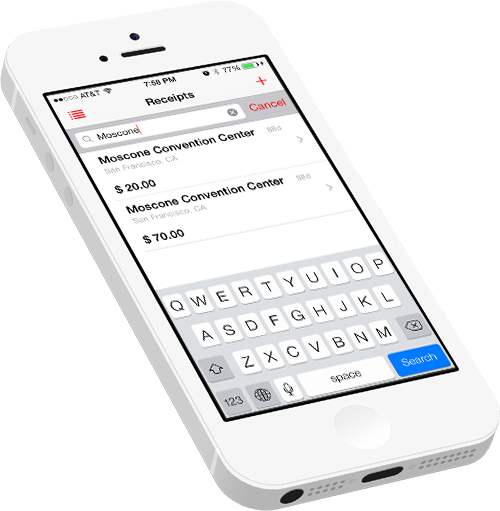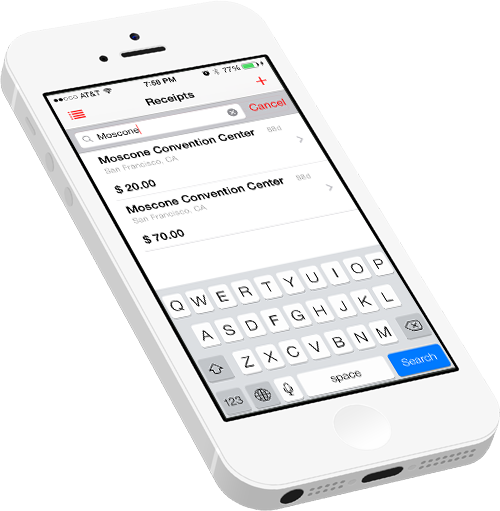 Photographic Paper Trail
Use the camera to easily take pictures of your receipts. Maintaining a photographic paper trail ensures you can double-check your entries at a future date.
Search Everything Quickly
Every date, location, amount, description, and tag for every entry is searchable. Naturally type in what you're looking for and see your results narrow in real-time.
Choose your currency
No matter where you live or travel nearly all world currencies are natively supported.
Why We Made Paperless
Billfold Receipt Stuffing Sucks
Our billfolds were bursting at the seams, but from a wad receipts... Not cash. Billfold receipt stuffing left us looking like we were pulling out a tattered book from our back pocket.
Sifting & Sorting Later Sucks
Carrying around a ledger is a pain. We knew a ledger would only be half complete because we needed to file our paper somewhere too. We knew sifting and sorting our receipts later was a necessary evil.
Losing Receipts Sucks
Come tax time the quality of our paper trail would help us hold onto cash. Frequently self auditing wasn't something we excelled at. Losing receipts was too easy and could cost us too much.